US News
Bret Baier interviews Saudi Prince: Israel peace, 9/11 ties, Iran nuke fears: 'Cannot see another Hiroshima'
Saudi Arabia's Crown Prince Mohammed bin Salman in his first interview with a major American news network since 2019 addressed controversies that have plagued his country and government over the past few years.  
"Saudi Arabia is so big, so I'm quite sure most any person on the world, directly or indirectly, you have something to do with Saudi Arabia," bin Salman said in an interview with Bret Baier, Fox News chief political anchor and anchor and executive editor of "Special Report with Bret Baier."
Baier spent a week in Saudi Arabia interviewing various members of the government and local business owners before his historic sit-down talk with the crown prince on the artificial island of Sindalah, built in the Red Sea. Once face-to-face with the leader of the fast-growing G-20 economy, Baier ensured that he addressed the controversial laws and incidents involving Saudi Arabia. 
Chief among those ranks the murder of Washington Post journalist Jamal Khashoggi in 2018, which the CIA concluded bin Salman had personally ordered. Khashoggi had written several articles critical of the crown prince, and U.S. intelligence alleges that the operation to kill Khashoggi – involving 15 people who ambushed and murdered him – could not have happened without bin Salman's direct consent. 
BRET BAIER'S WEEK IN SAUDI ARABIA YIELDS BEHIND-THE-SCENES LOOK AT COUNTRY IN TRANSITION: 'TECTONIC CHANGES'
Bin Salman told Baier that "anyone involved" in Khashoggi's killing is serving time in prison and must "face the law."
"We take all the legal measurements that any country took … We did that in Saudi Arabia and the case being closed," he said. "Also, we try to reform the security system to be sure that these kind of mistakes doesn't happen again, and we can see in the past five years nothing of those things happened. It's not part of what Saudi Arabia do."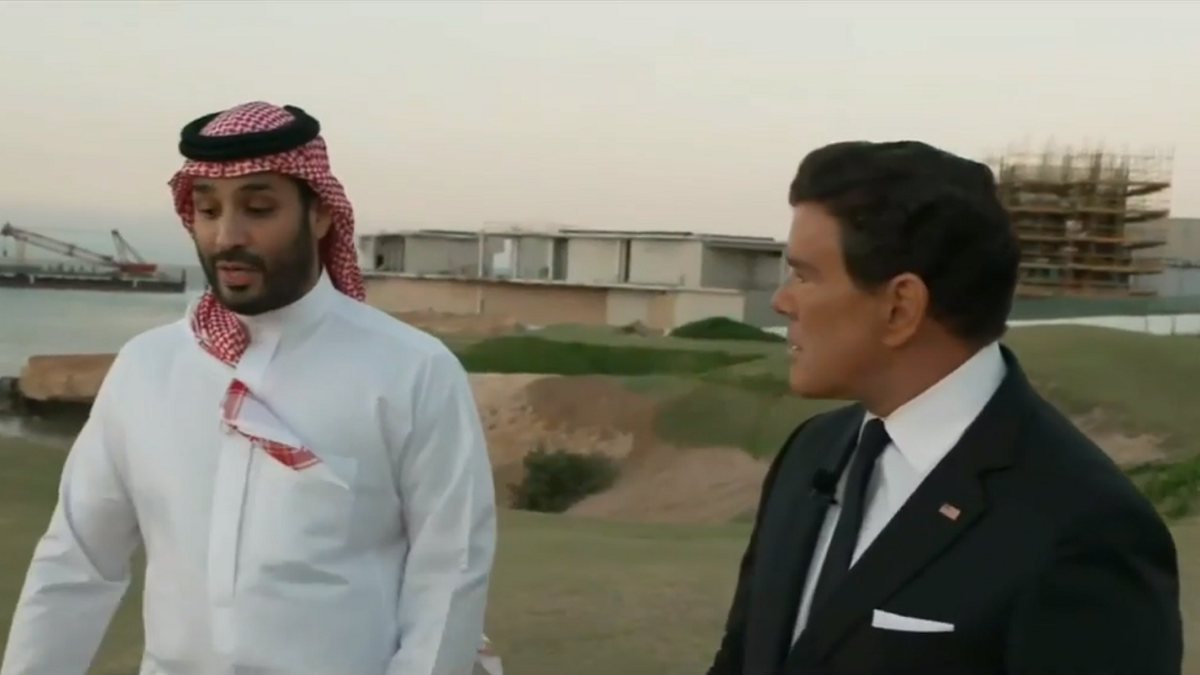 He called the incident "a mistake" that was "painful" and that he worked to reform the country's system "by the book" to ensure "everyone is safe." 
Baier also addressed Saudi Arabia's ties to the attack on September 11, in which 15 of the 19 hijackers who executed the plan were Saudi citizens. 
ISRAEL ACCUSES IRAN-BACKED HEZBOLLAH OF BUILDING AIRPORT DESIGNED FOR ATTACK, AMID BIDEN $6B SWAP DEAL
Bin Salman rejected the accusation that his government facilitated or supported the attacks, highlighting the various attacks Usama bin Laden planned and executed against Saudi Arabia in the 1990s, admitting that he was able to recruit Saudis to help his cause but that it "doesn't make any sense" for the country itself to help a man actively hurting it. 
"After that, killing Saudis and foreign people at that time in Saudi Arabia, he's our enemy and he's the American enemy," bin Salman stressed.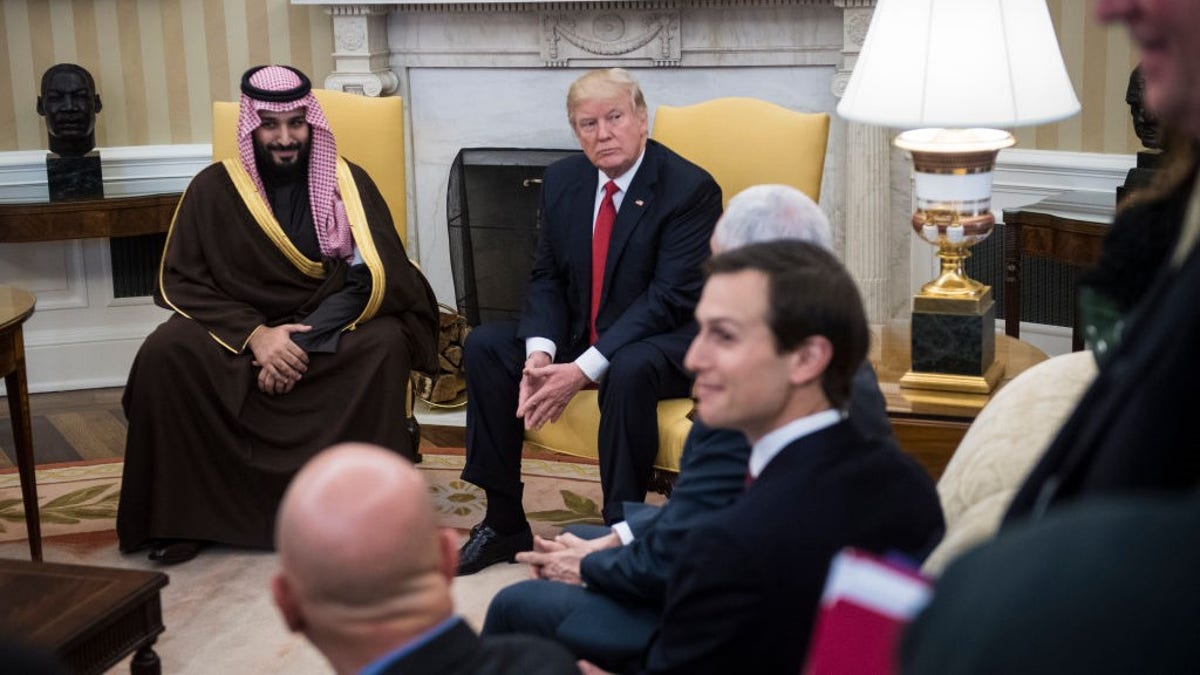 One of the most pressing concerns for U.S. foreign policy is the Iran nuclear program, which the Biden administration has sought to limit through the resurrection of the Obama-era Joint Comprehensive Plan of Action (JCPOA). Last month, the Biden administration agreed to provide Iran access to roughly $6 billion in frozen assets for humanitarian purposes in exchange for five detained Americans. 
Bin Salman argued that the deal presents a positive "step" in negotiations, and that he hopes Iran uses the money for good purposes to encourage the world to "do more." 
UN SPECIAL ENVOY FOR SUDAN RESIGNS, WARNS OF POTENTIAL 'FULL-SCALE CIVIL WAR'
But when asked about the potential for Iran to obtain a nuclear weapon and what it means for Saudi Arabia, the crown prince again did not mince words and clearly stated that should Iran ever obtain such a weapon, Saudi Arabia would "have to get one, for security reasons, for balancing power."
"We are concerned if any country getting a nuclear weapon: That's a bad, that's a bad move," he said. "They don't need to get nuclear weapon because you cannot use it."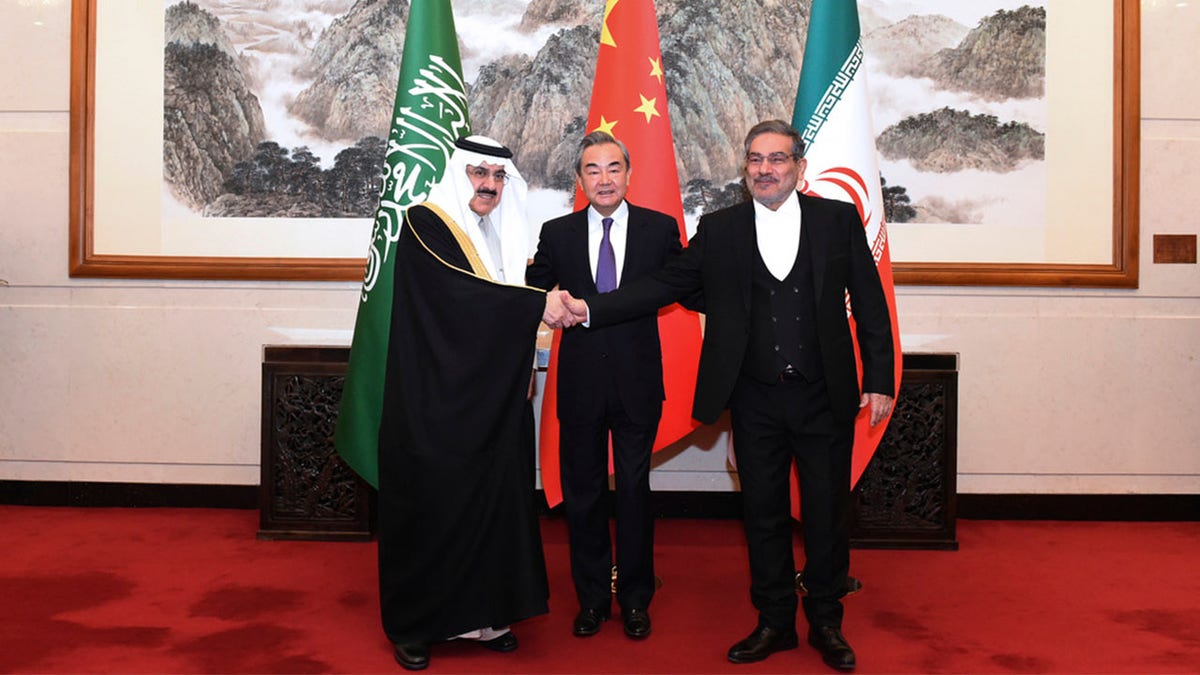 "Any country use a nuclear weapon that means they are having a war with the rest of the world," he added. "The world cannot see another Hiroshima. If the world sees 100,000 people dead that mean you are in a war with the rest of the world."
"So to use this effort to reach a nuclear weapon because you cannot use it if you use it, you got to have a big fight with the rest of the world." 
Cease-fire declared in Lebanon's largest Palestinian refugee camp following days of intense fighting
When asked about efforts to "normalize" relations with Israel, bin Salman also rejected the reports that Saudi Arabia had paused negotiations, which he stressed was "not true." 
"Every day we get closer, it seems it's for the first time real one serious. We get to see how it goes," he said. He insisted his country could work with Israel, no matter who is in charge, calling the deal "the biggest historical deal since the end of the Cold War," which he stated would rest upon agreements related to the treatment of the Palestinians.
"If we have a breakthrough of reaching a deal that give the Palestinians their needs and make the region calm, we're going to work with whoever is there," he said, reiterating that he could not go into greater detail but that he wanted to see "a good life for the Palestinians." 
The crown prince dodged a question related to a $2 billion investment in Jared Kushner's fund from Saudi Arabia's Public Investment Fund (PIF), responsible for investing the money of the royal family around the globe. 
WAR ON TERROR SUCCEEDED BUT EXPERTS LAMENT 'COST' OF HUMAN LIFE, 'DISTRACTION' FROM OTHER THREATS
When asked whether this created a conflict of interest and if the royal family would pull the money should Donald Trump win re-election, bin Salman insisted that "if it's legal, what's the problem?" 
"If it's not legal, then, definitely, we have to work it out, but if it's legal, what's the problem?" he said. 
Bin Salman had a blunt response to accusations of "sports washing," through which many accuse Saudi Arabia of investing money into sports and foreign teams only to change or improve the country's image abroad. 
The crown prince instead praised the growth of sports interest in the country and pointed to the GDP growth resulting from increased global interest. 
CLICK HERE TO GET THE FOX NEWS APP
"If sports washing going to increase my GDP by way of one percent, then I will continue doing sport washing," he declared. "I don't care. One percent growth of GDP from sport and I'm aiming for another one-and-a-half percent – call it whatever you want, we're going to get that one-and-a-half percent." 
Bret Baier's full interview with Saudi Arabia's Crown Prince Mohammed bin Salman can be seen on Wednesday's episode of "Special Report." 
Denial of responsibility! Today Breeze.in is an automatic aggregator around the global media. All the content are available free on Internet. We have just arranged it in one platform for educational purpose only. In each content, the hyperlink to the primary source is specified. All trademarks belong to their rightful owners, all materials to their authors. If you are the owner of the content and do not want us to publish your materials on our website, please contact us by email – admin@todaybreeze.com. The content will be deleted within 24 hours.