US News
UN General Assembly meets for second day as leaders discuss climate change, economy and Ukraine
The second day of the United Nations General Assembly meeting kicked off in New York City on Tuesday, with leaders from countries all over the world speaking about pressing issues, such as climate change. 
Here are some highlights of the leaders who spoke on Day 2:
Seychelles
Wavel Ramkalawan, President of the Republic of Seychelles, said climate change remains an uphill battle that has taken its toll on the planet.
"If we are to make progress on our development agenda, we can no longer call what we are facing, climate change," he said. "The point at which lives, and livelihoods are lost with frightening frequency due to environmental disasters means that we are living through a climate crisis. Addressing the climate crisis is no longer optional. It is an immediate necessity."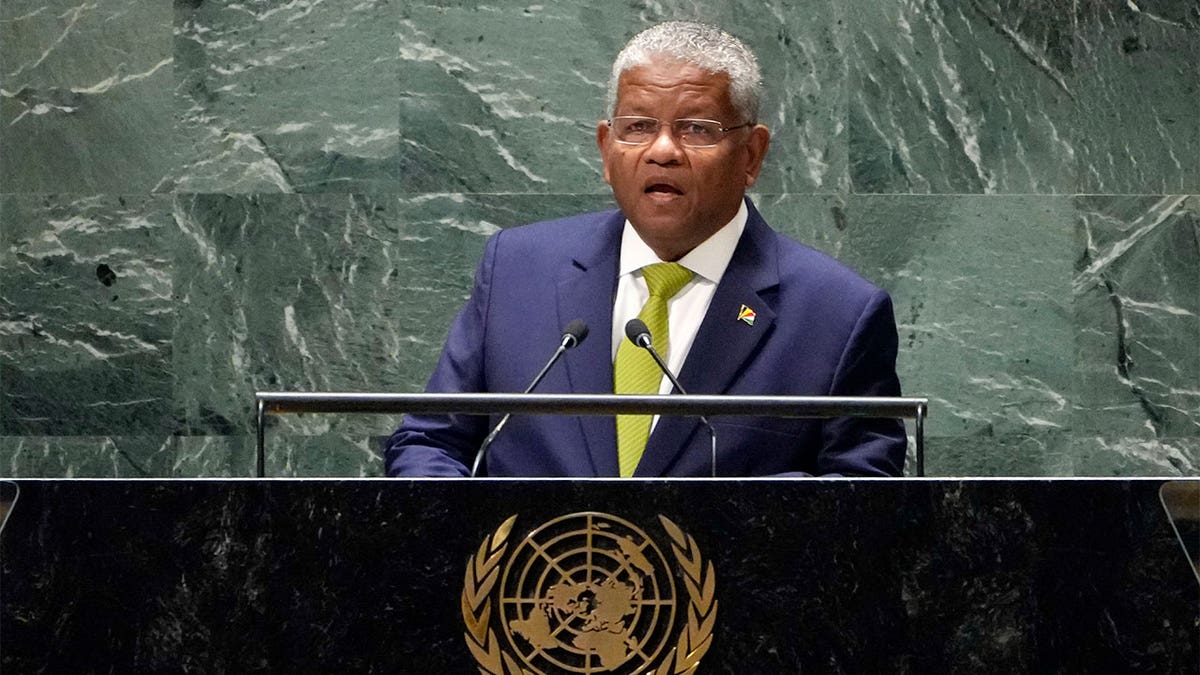 Rwanda
Paul Kagama, president of Rwanda, said world conflicts between nations and various groups have to end. 
"We must also cool down on conflict. Today, there is no sign of ongoing conflicts ending anytime soon. We do not even see hope from those with the most influence, that an end is in sight. Innocent lives are left alone to carry the burden of this instability, that is a profound injustice," he said. "The migration crisis is a case in point. 
"Every year, migrants and refugees undertake dangerous journeys in search of a better future. Rwanda remains committed to working with partners, including the United Nations High Commissioner for Refugees to contribute to a durable solution," he added. "This decision is informed by our experience and knowing first-hand the pain of losing everything and not having a place to call home."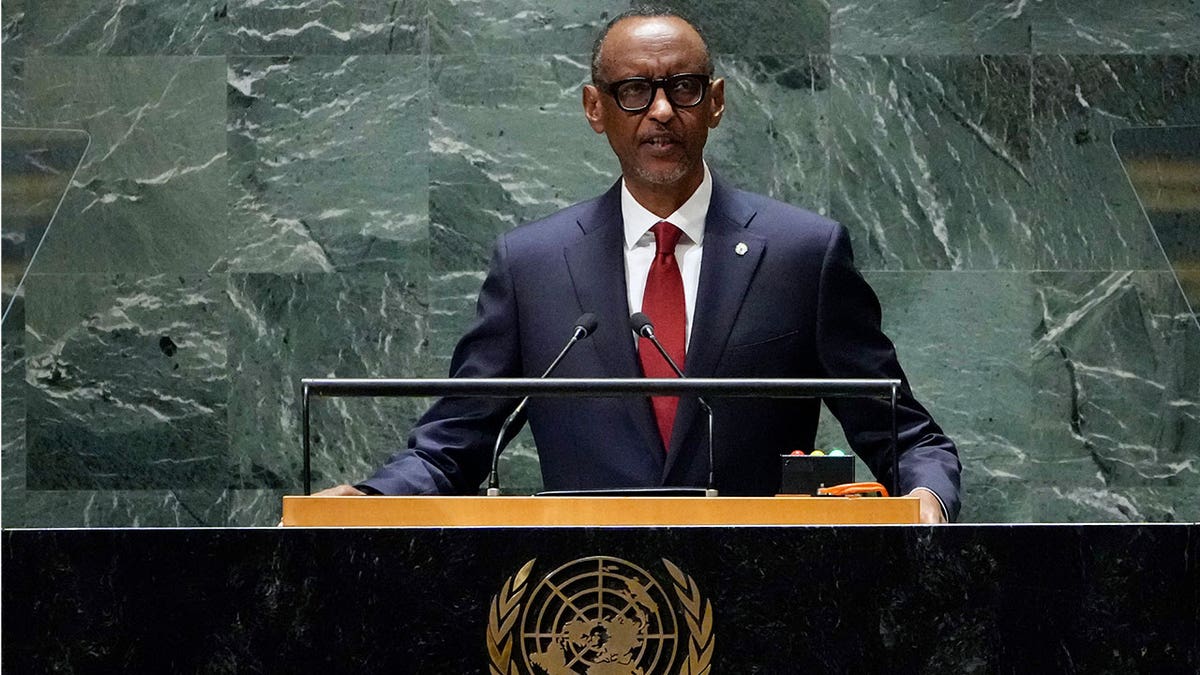 Cyprus
Nikos Christodoulides, the country's president, condemned breaches of international peace and security and called out Turkish leader Recep Tayyip Erdogan.
"Working towards peace in Cyprus is my absolute priority, and I want to take this opportunity to also send a personal message to President Erdogan. There is not, and never will be, another basis for settlement of the Cyprus question to that dictated by the United Nations Security Council resolutions."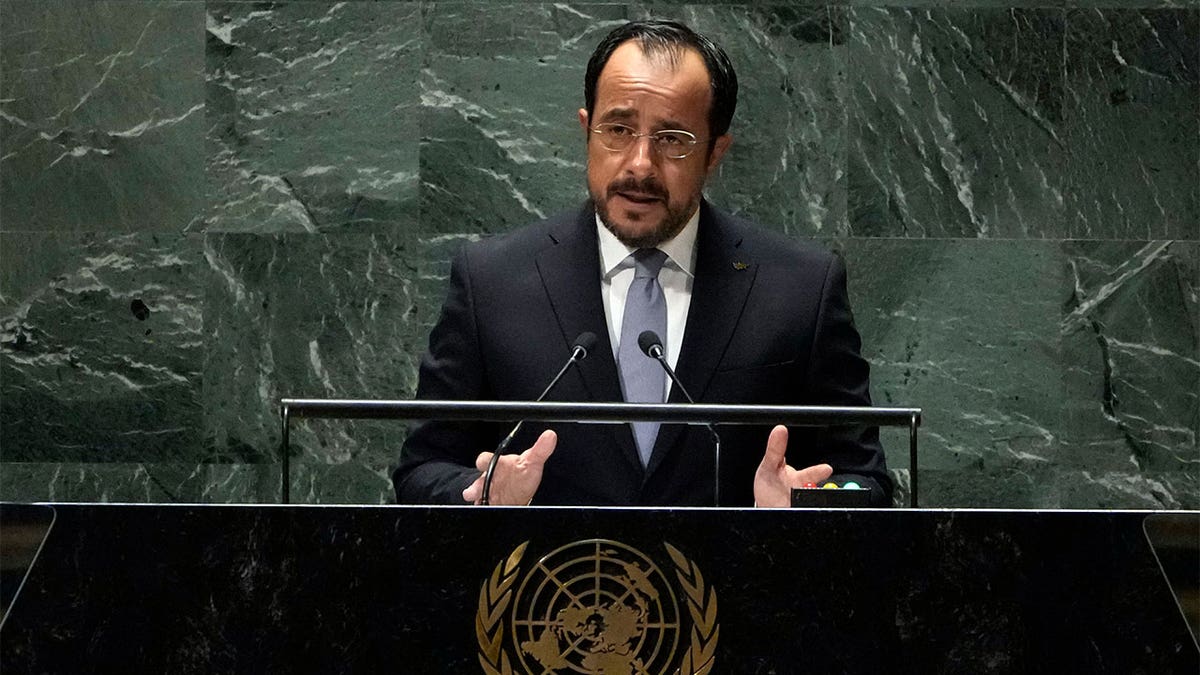 Namibia
President Hage Geingob spoke of rebuilding trust and the wealth gap. 
"We are duty-bound to create an environment where prosperity is shared and inclusive," he said.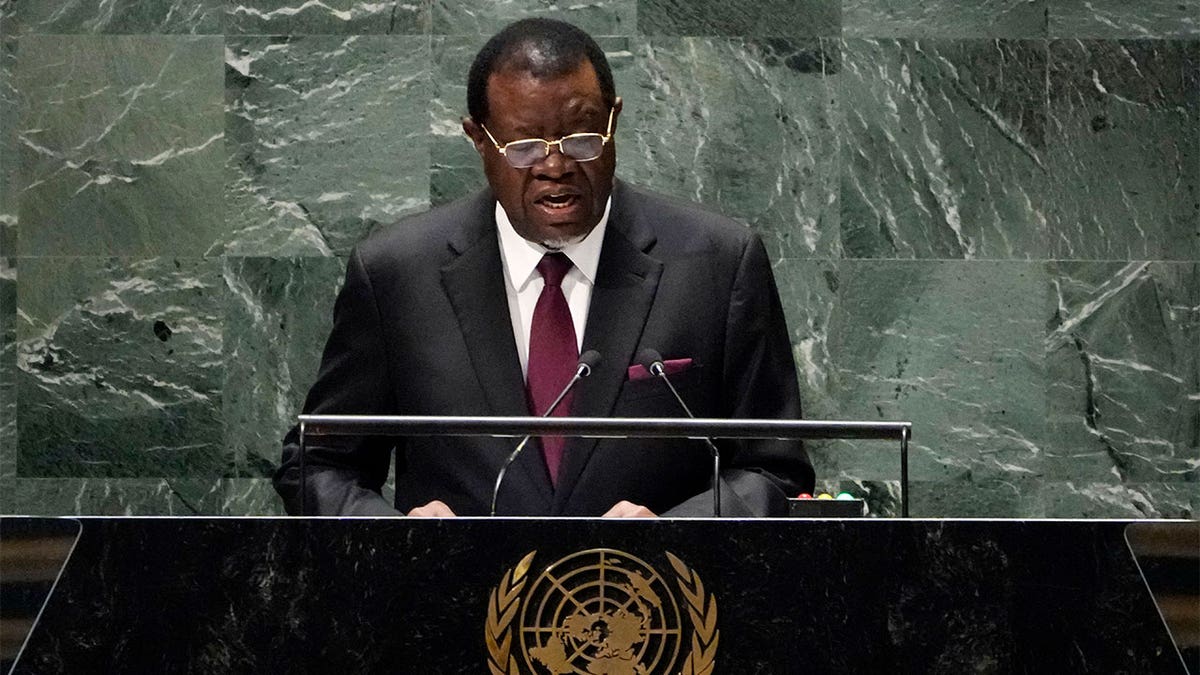 Romania
Romania President Klaus Iohannis spoke of Russia's war in Ukraine, saying that Moscow's "aggression" necessitates the need for more attention to the Black Sea, a vital body of water in the region. 
"Romania is a direct neighbor to the continued war of aggression of Russia against Ukraine, and we acted with all our energy to bring a solid contribution to regional and international security and stability," he said.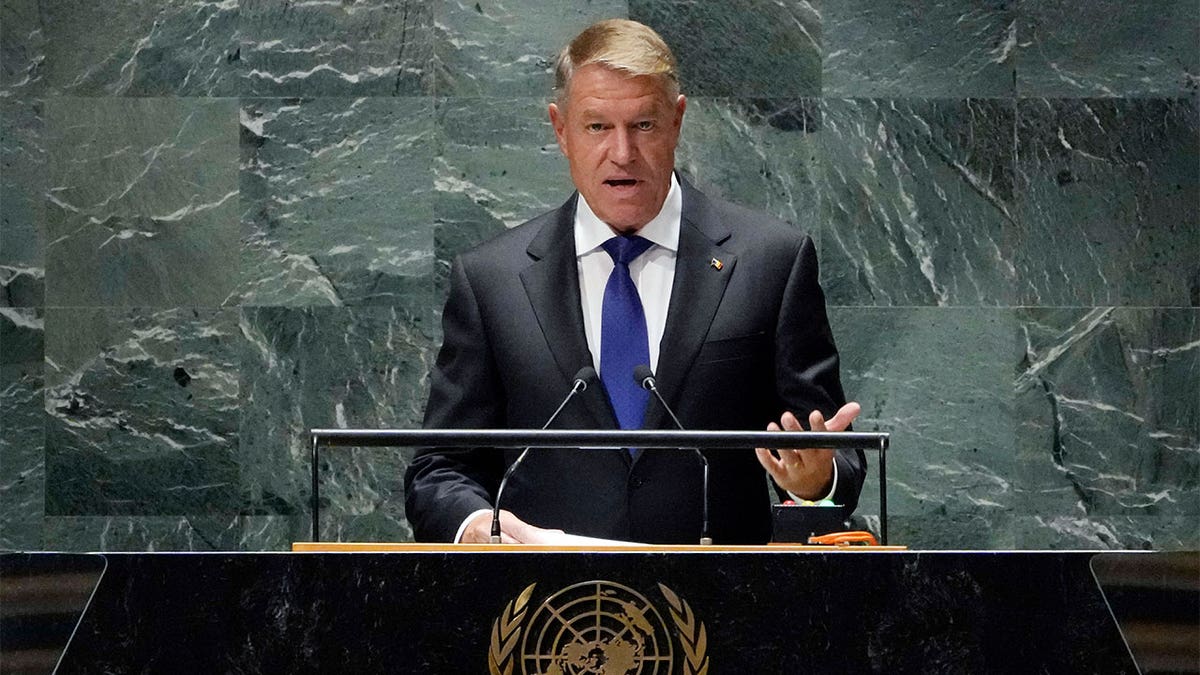 Bosnia and Herzegovina
Zeljko Komšić, Chairman of the Presidency of Bosnia and Herzegovina, raised concerns about economic migration and tensions with its neighbors. 
"It is completely clear that there is such a form of migration in which large groups of people are trying to escape war and horrors of war," he said. "But there is also what we call economic migration through which migrants are being directed based on their potential and capacity. 
He spoke about what he called "aggressor states" who want to control and divide his country. 
"Our two neighbors through the ethnic communities in Bosnia Herzegovina, to which they are -as they strive to claim every right, even 27 years after the aggression they had carried out over Bosnia and Herzegovina, are in this manner making an attack on the sovereignty of our country, which makes it almost completely impossible to have any democratic development of Bosnia and Herzegovina.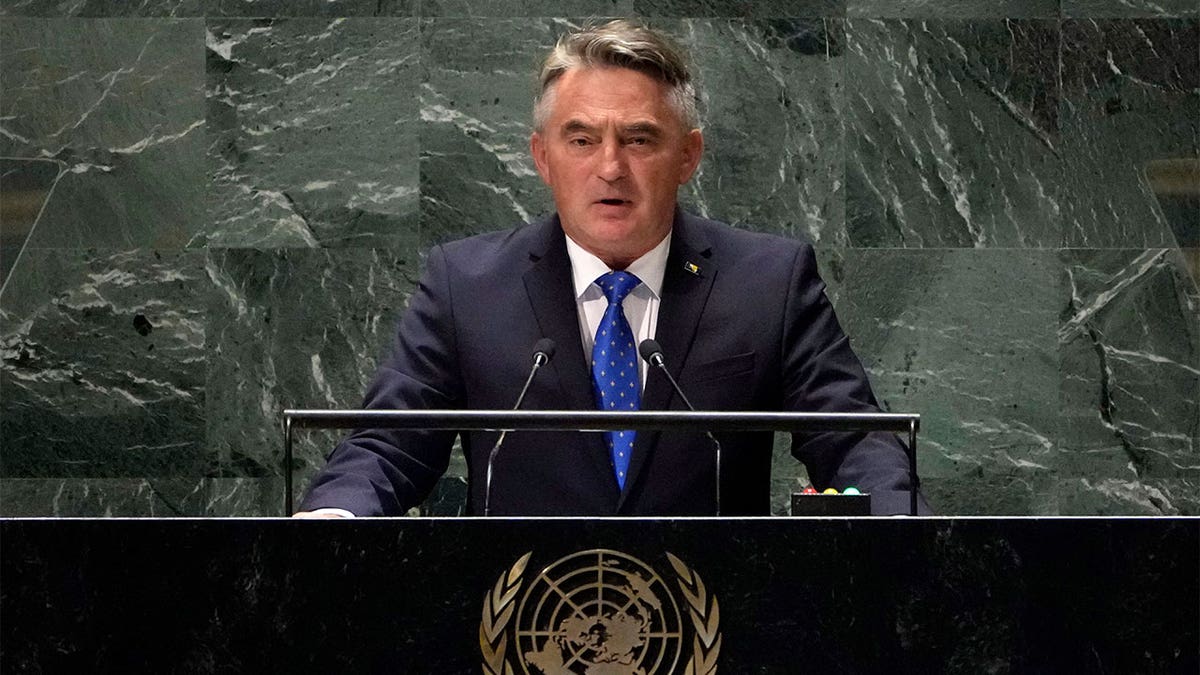 Lithuania
In his remarks. Lithuanian President Gitanas Nausėda said Russia has brought back "an old-style colonial war" to Europe and that Moscow was prepared to take it even further. 
"Russia is currently holding the world hostage, blocking Ukrainian grain exports, looting occupied Ukrainian territories, and devastating local agricultural infrastructure," Nausėda said.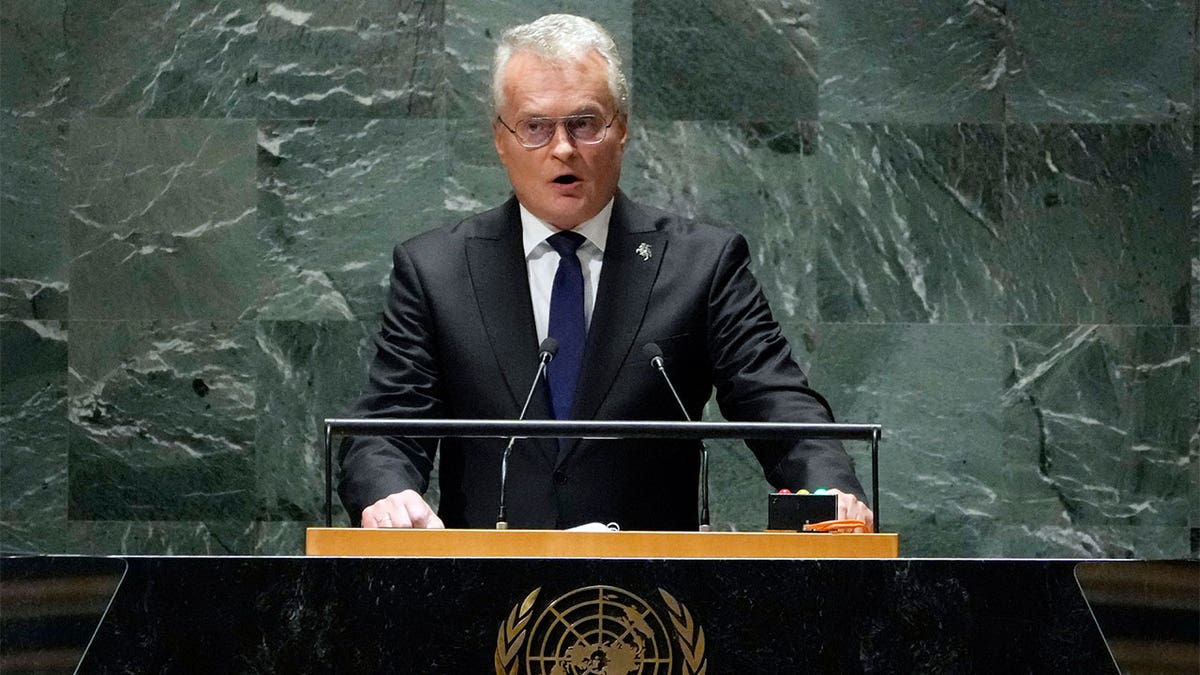 Ecuador
Ecuadorian President Guillermo Lasso said his nation has made great strides in its biodiversity efforts to transition to a low-emissions circular economy and the protection of the Galapagos Islands.
"My government has been able to balance environmental aspirations with good economic sense," Lasso said. 
Ecuador is also focused on improving the quality of life for its most disadvantaged citizens, particularly children, he said. These efforts include reducing malnutrition and providing better and more accessible medical care to pregnant women and children.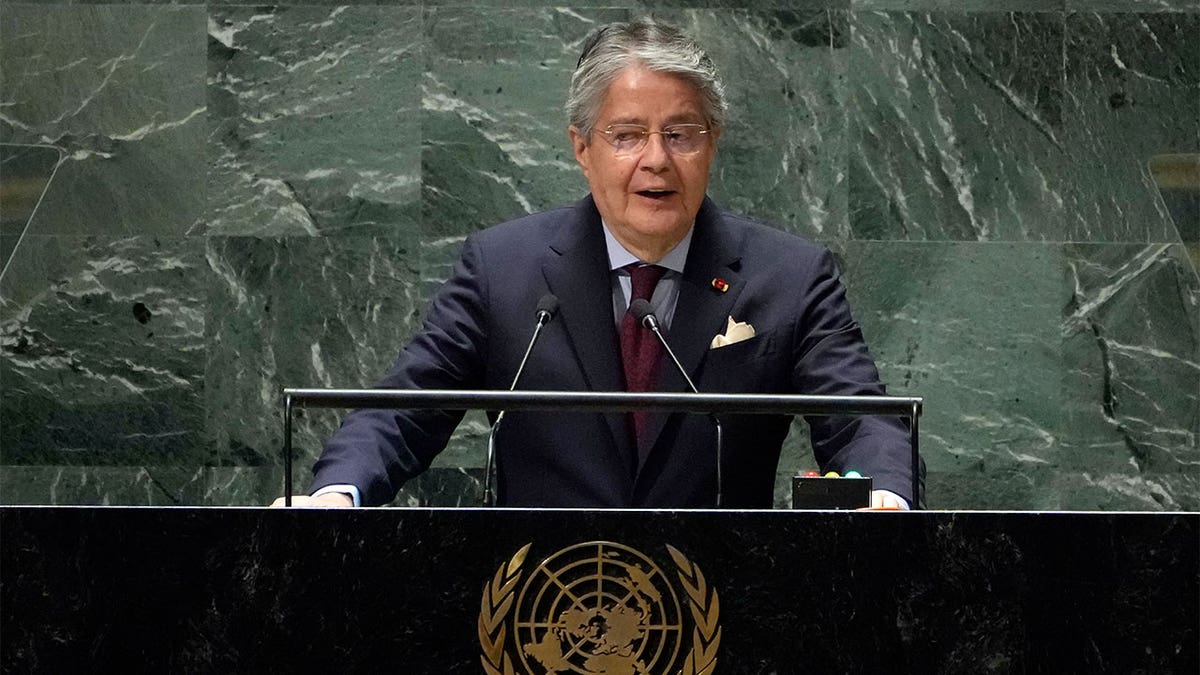 Suriname
Chandrikapersad Santokhi, President of the Republic of Suriname, said not much has changed for the better since he made his first speech to the general assembly. 
"We make promises that are not often kept," he said. "We express noble goals but the delivery is poor. Business as usual cannot be our mantra." 
He added that humans are responsible for the world's ills and must do better.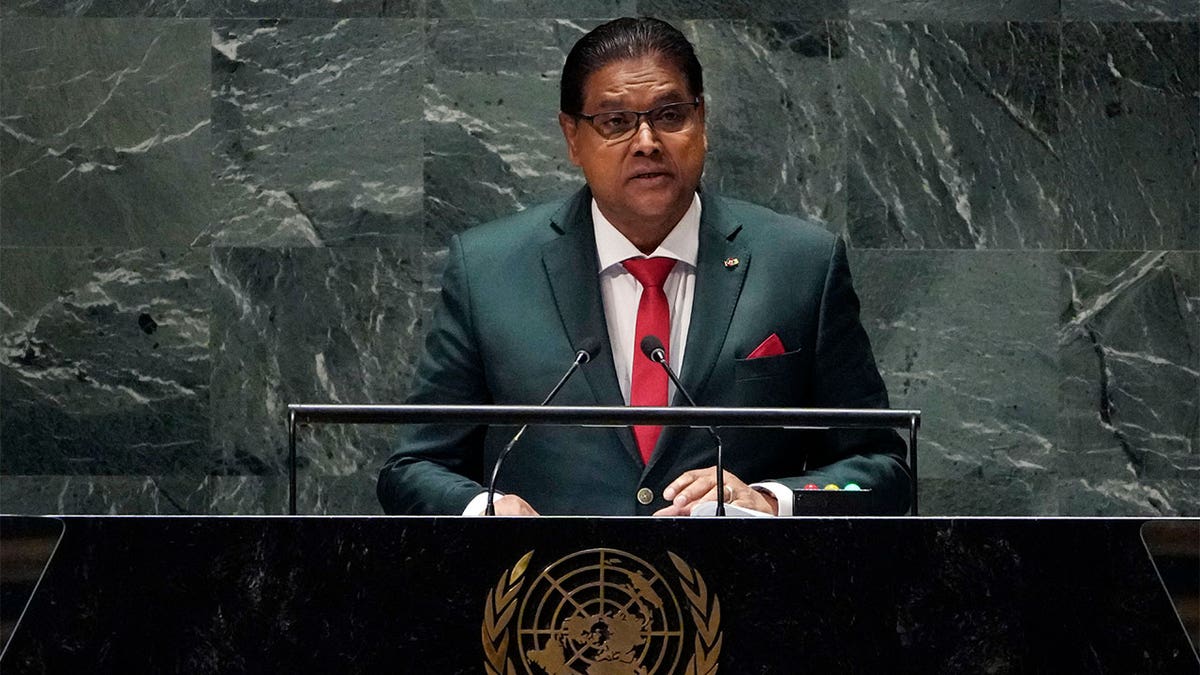 Finland
Finnish President Sauli Niinisto appealed to world leaders to stand with Ukraine. 
"Russia's aggression is a direct violation of the United Nations Charter, to which we are all committed by aiding Ukraine," he said.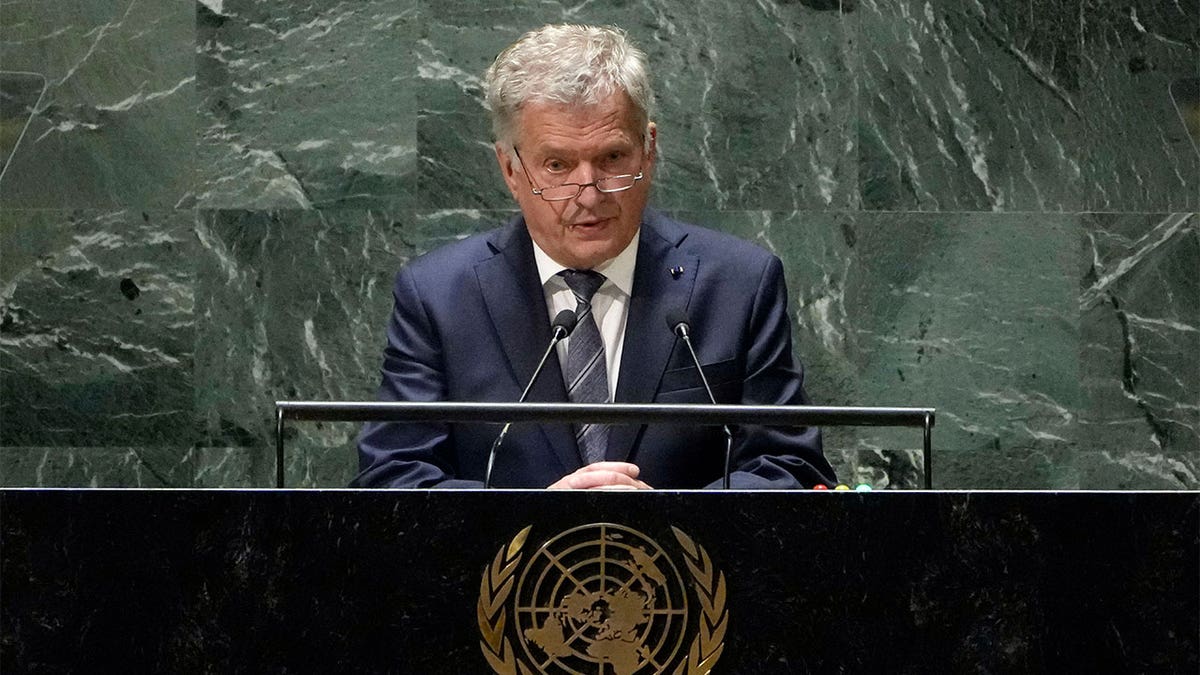 Croatia
President Zoran Milanovic compared the relationship between sustainable development with peace and security in an ever-increasingly smaller world. 
"At a midpoint in the implementation of the 2030 agenda, the assessments of the global sustainable development progress report showed that the efforts to achieve that synergy so far have proved insufficient," he said.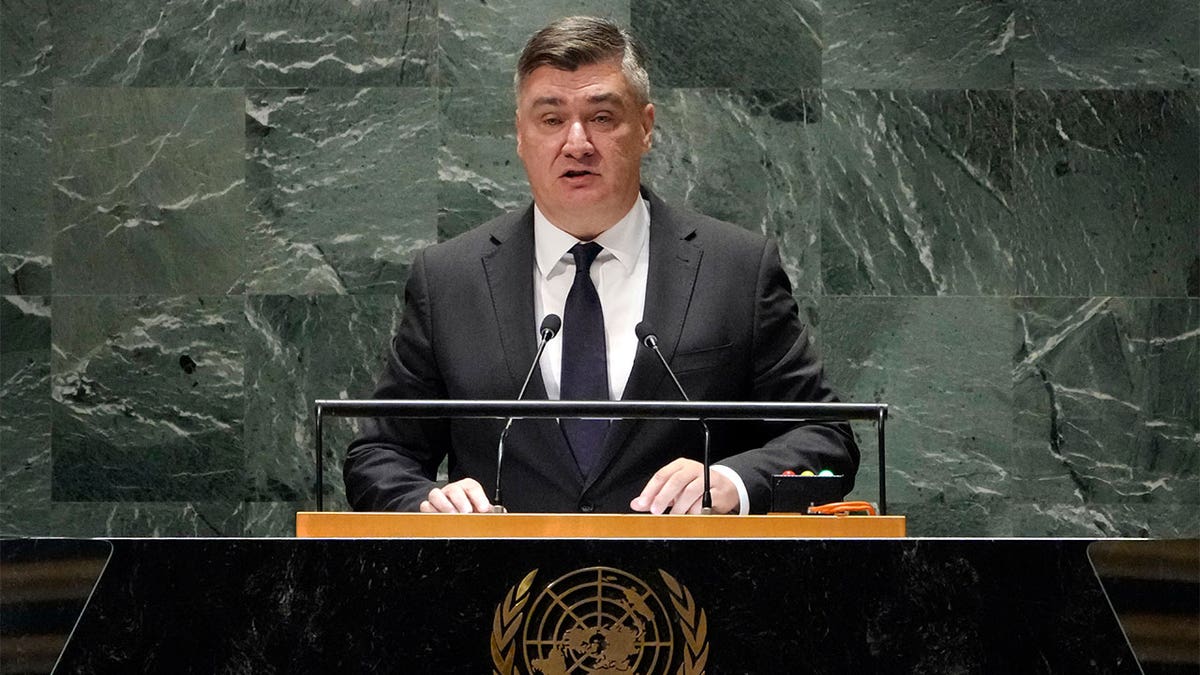 Angola
President Joao Lourenco, president of the Republica of Angola, spoke of greater investment into the African continent. 
"International partners of Africa must believe and invest in our market because surely they are going to have a satisfactory return on their investments in the different sectors of our economies," he said.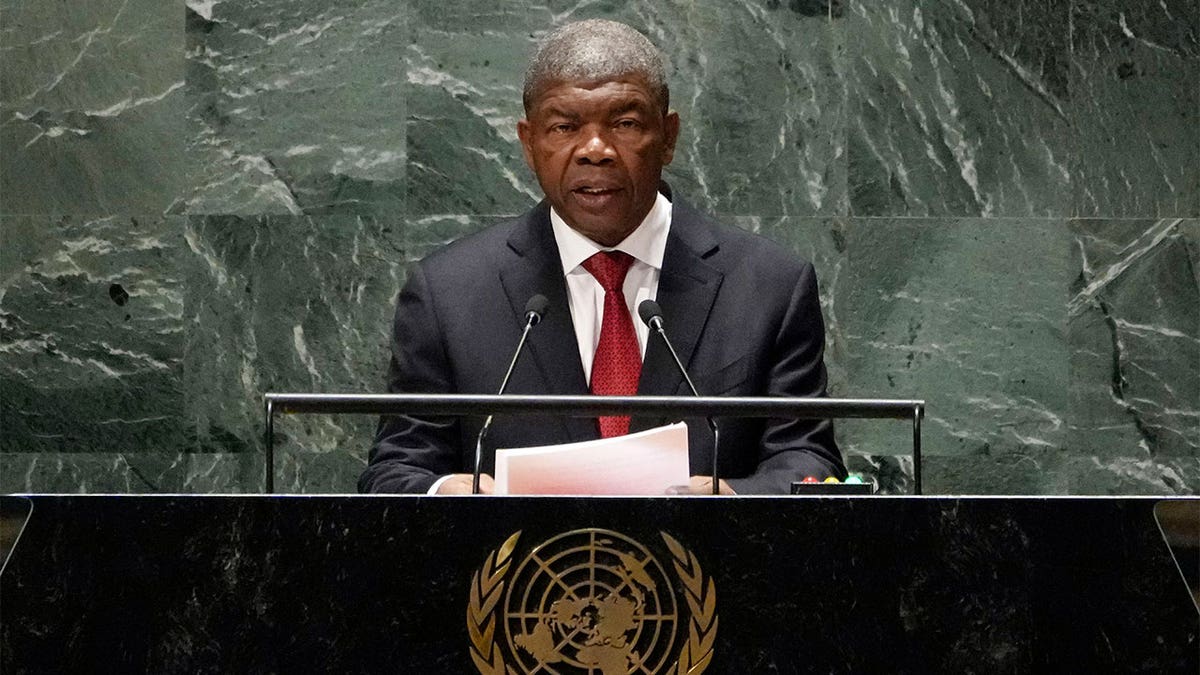 Latvia
Latvian President Edgars Rinkevics said his country will support Ukraine for as long as it takes. He noted that its assistance to Ukraine has already exceeded 1.3% of Latvia's GDP. 
"Russia must bear full legal and financial responsibility for its aggression," he said. "We must ensure complete accountability for all crimes committed in Ukraine. It means the responsibility of Russia as a state for violations of international law."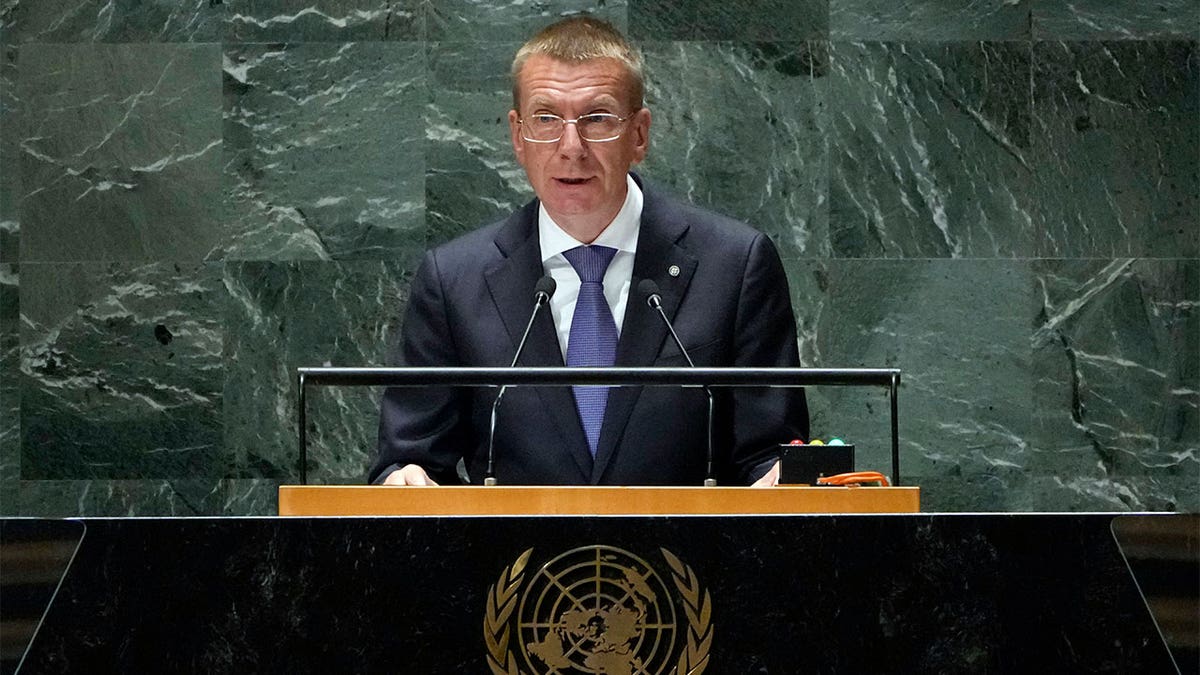 Republic of Korea
South Korea spoke of the relationship between Russia and North Korea, saying its neighbor to the north poses a threat to Ukraine and South Korea alike.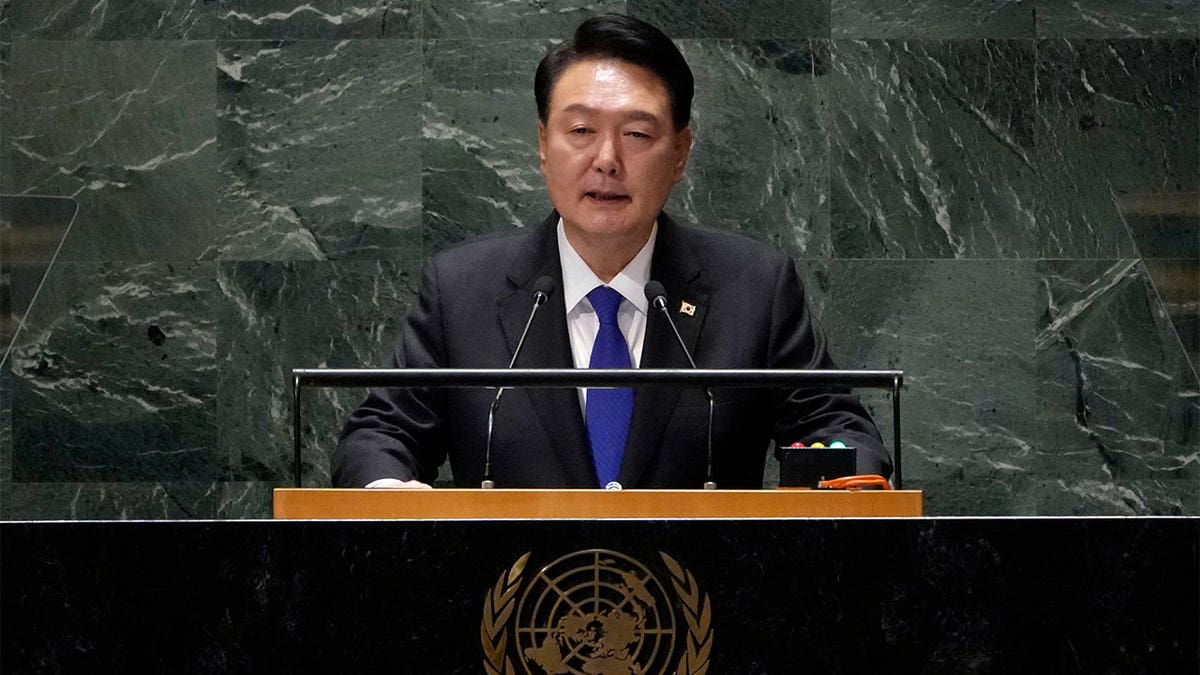 "If the DPRK acquires the information and technology necessary to enhance its WMD capabilities in exchange for supporting Russia with conventional weapons, the deal will be a direct provocation threatening the peace and security of not only Ukraine but also the Republic of Korea," President Yoon Suk Yeo said.
Tajikistan
Like many leaders, Emomali Rahmon, President of the Republic of Tajikistan, said climate change poses an urgent challenge to humanity. 
"The world is not on track to meet most of the sustainable goals," he said. 
Rahmon said many developing countries are bearing the brunt of the harmful impact of climate change.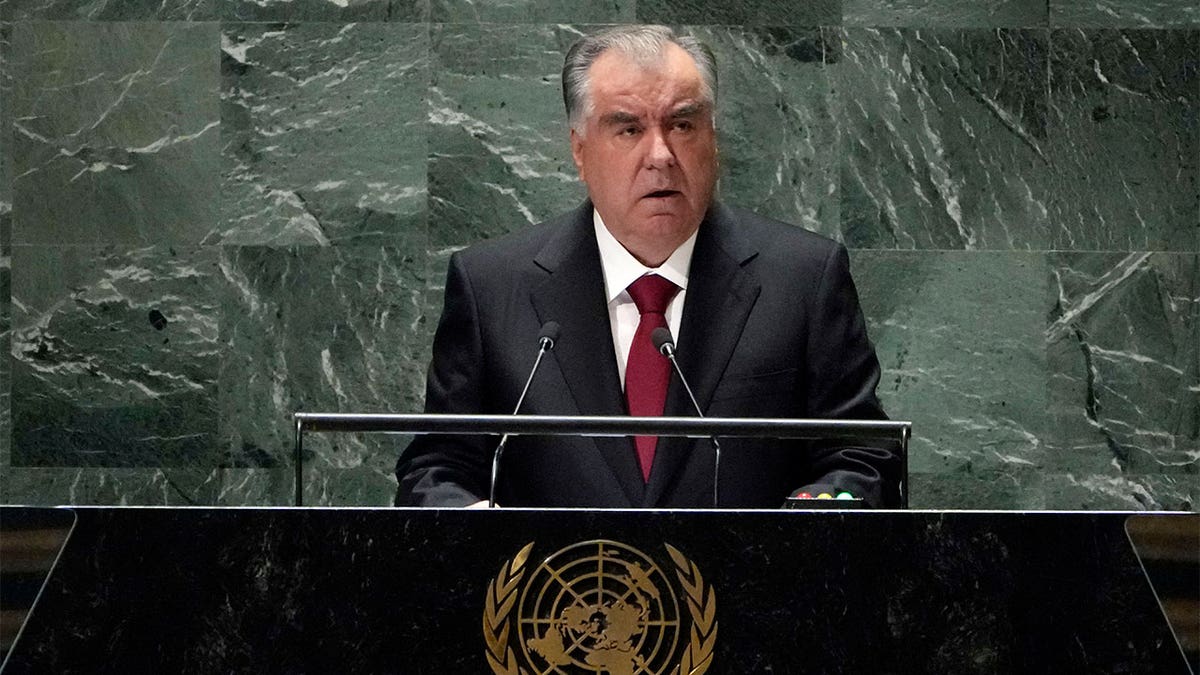 Honduras
President Xiomara Castro spoke of her own country's corruption that aims to dismantle structural changes she said her administration has enacted.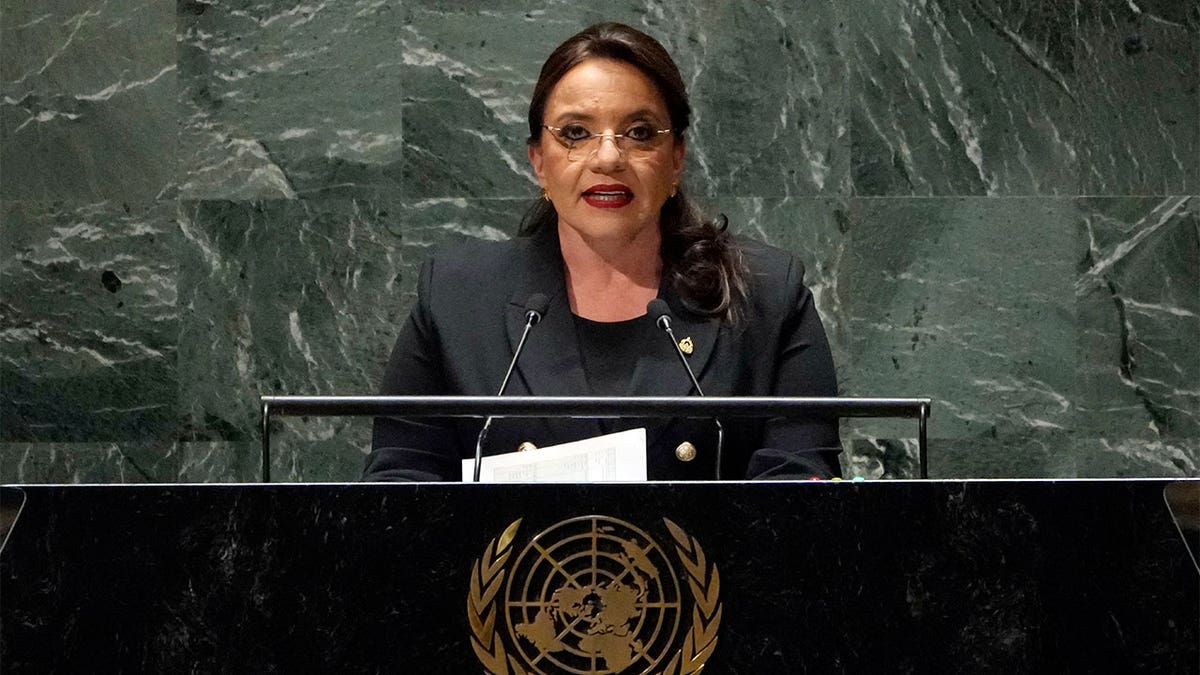 "These assailants who hijacked the state are today conspiring against my government," Castro said. "The Honduran people in its noble aspiration for justice has given me a robust mandate to combat and dismantle the narcostate and the public-private corruption that plundered and destroyed our institutions that corrupted popular will. 
She noted that systemic corruption led to "state terrorism" via death squads. 
CLICK HERE TO GET THE FOX NEWS APP  
Denial of responsibility! Today Breeze.in is an automatic aggregator around the global media. All the content are available free on Internet. We have just arranged it in one platform for educational purpose only. In each content, the hyperlink to the primary source is specified. All trademarks belong to their rightful owners, all materials to their authors. If you are the owner of the content and do not want us to publish your materials on our website, please contact us by email – admin@todaybreeze.com. The content will be deleted within 24 hours.