US News
Javier Milei crushes Argentine left, becomes world's first libertarian head of state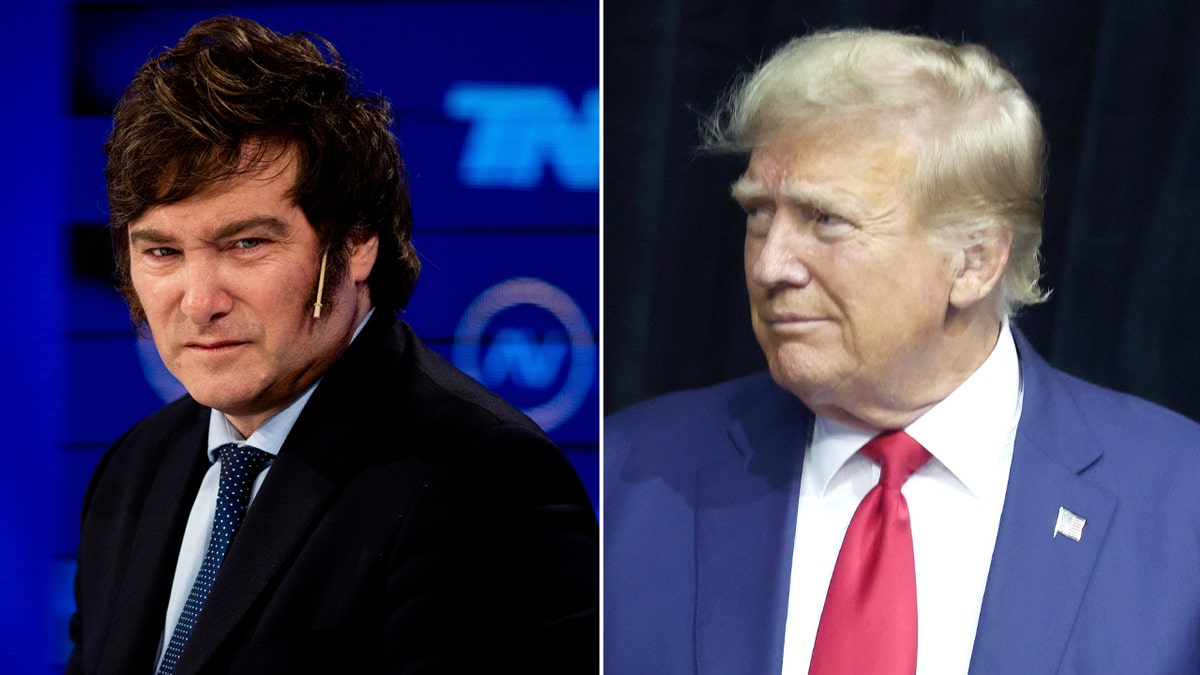 BUENOS AIRES, ARGENTINA – How can the current economy minister of a nation with 140% inflation and 40% living below the poverty line win a presidential election? It turns out that he can't, at least not in Argentina.
Libertarian outsider congressman and economist Javier Milei, of the Liberty Advances party, won a decisive victory tonight over the establishment's center-left candidate, the Peronista Sergio Massa.
ARGENTINA ELECTION SHOWDOWN AS LIBERTARIAN OUTSIDER LOOKS TO TAKE DOWN ESTABLISHMENT CANDIDATE
With 99.3% of the votes counted, Milei stood at 55.7% versus 44.3% for Massa. While Massa won the vote-rich province of Buenos Aires by a little over 1%, Milei won the city proper of Buenos Aires, and then crushed Massa in the vote-rich northern provinces of Cordoba, Santa Fe, and Mendoza.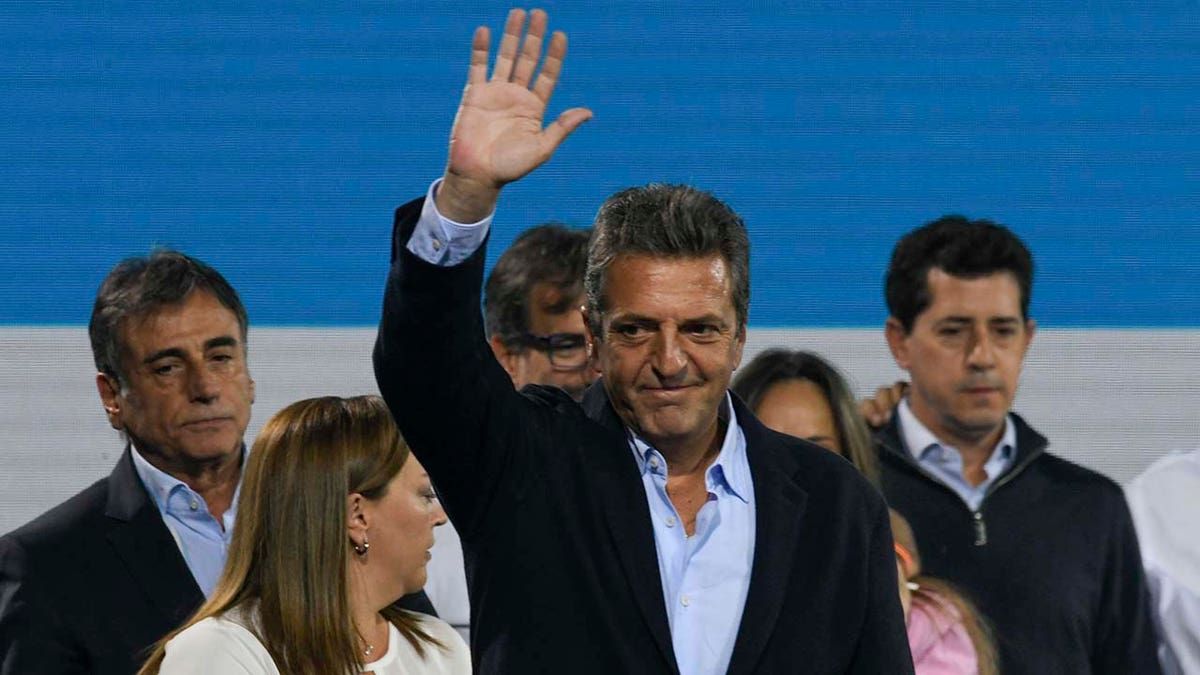 Milei enjoyed a slight lead in the polls heading into the final week of the election, but political analysts noted that Milei had significantly underperformed in the first round election last month. While expected to win, Milei only won 30% of the vote in the first round, to Massa's nearly 37%. Former center-right Security Minister Patricia Bullrich placed third with 24% of the vote.
Thus, Milei's critical mission was to consolidate the support of first-round Bullrich voters. Polls showed that he was likely to win 70-75% of Bullrich supporters, while splitting backers of fourth-place Cordoba governor Juan Schiaretti 50/50 with Massa.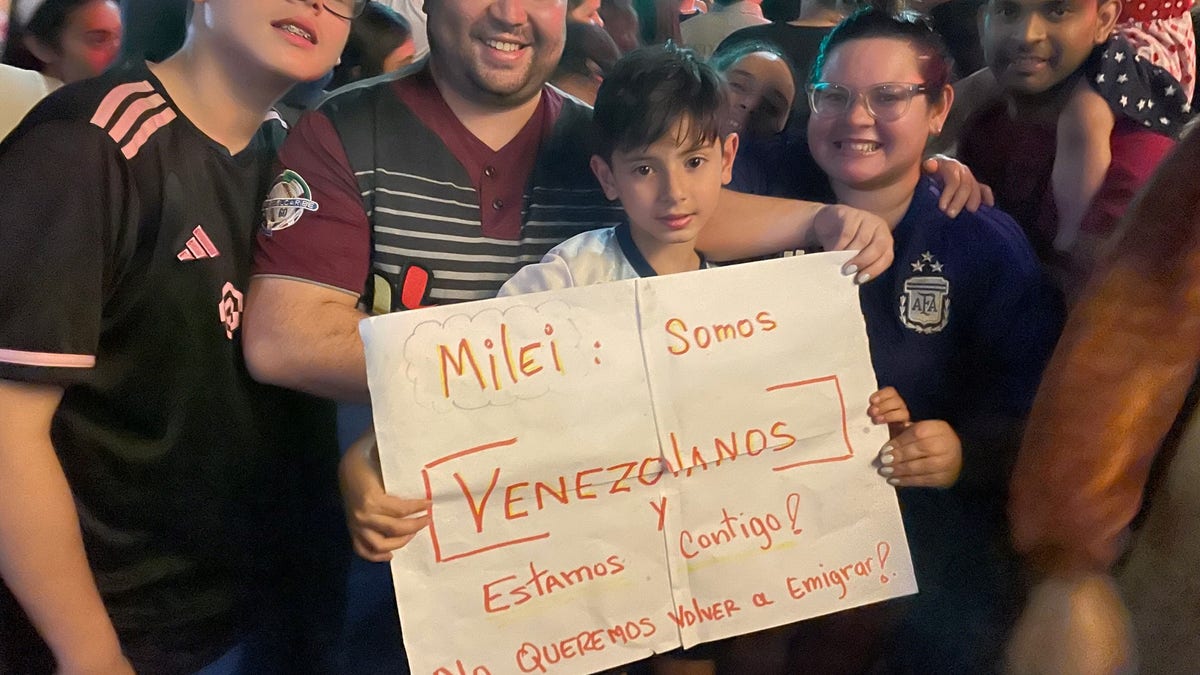 FORMER ROCKER NICKNAMED 'ARGENTINE TRUMP' GAINS ELECTION STEAM WITH ANTI-SOCIALIST MESSAGE
Anger over rampant inflation, poverty, insecurity, and corruption within the ranks of the Peronist party clearly trumped the institutional advantages of Massa, who counted on vast state resources and the enormous and powerful Peronist political machinery to mobilize masses of supporters. That includes an enormous number of unionized workers, in both the public and private sectors, who tend to lean left; indeed, 40% of Argentinian workers are unionized, compared to only 11% in the United States.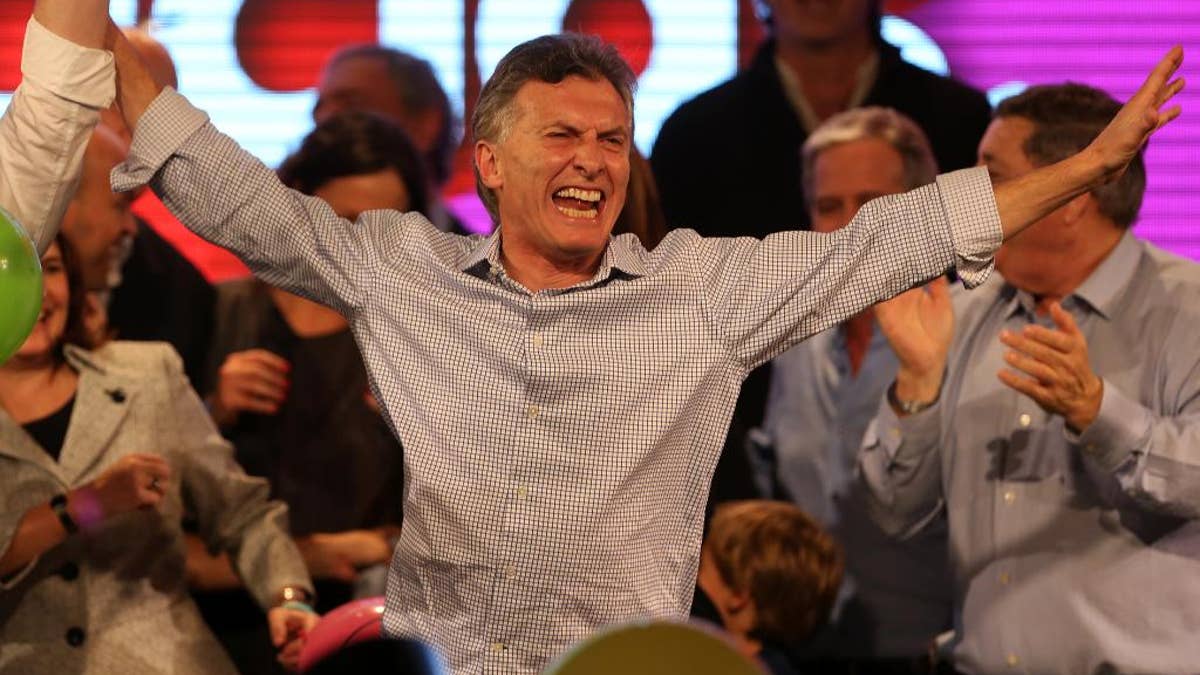 To his credit, Massa was quick and gracious in defeat, as he addressed dejected supporters gathered in the northern Buenos Aires neighborhood of Chacarita at the Complejo Art Media. He made it clear that Milei will now be responsible for the nation's economic problems.
Milei supporters gathered in front of the Hotel Libertador, just blocks from Avenida 9 de Julio, and the city's trademark obelisco, where thousands packed the Avenida Cordoba, singing songs denouncing the country's political class in general, and current Vice President Cristina Kirchner, in particular.
The hapless current President Alberto Fernandez has been nowhere to be seen for months, and it has been widely suspected that Massa is the one who has really been making major economic and political decisions over the course of the year.
ARGENTINA ELECTION: MILEI UNDERPERFORMS, BUT STILL REACHES SECOND ROUND RUNOFF AGAINST ESTABLISHMENT'S MASSA
At 76% turnout, voting was robust and steady throughout the day, as Argentinians expressed their considerable dissatisfaction with the dominant political force in political life for three quarters of a century: the Peronist party of Juan Domingo and Evita Peron.
Tonight the Argentinian electorate addressed a fundamental question: is it better to go with the devil you know, or the devil you don't?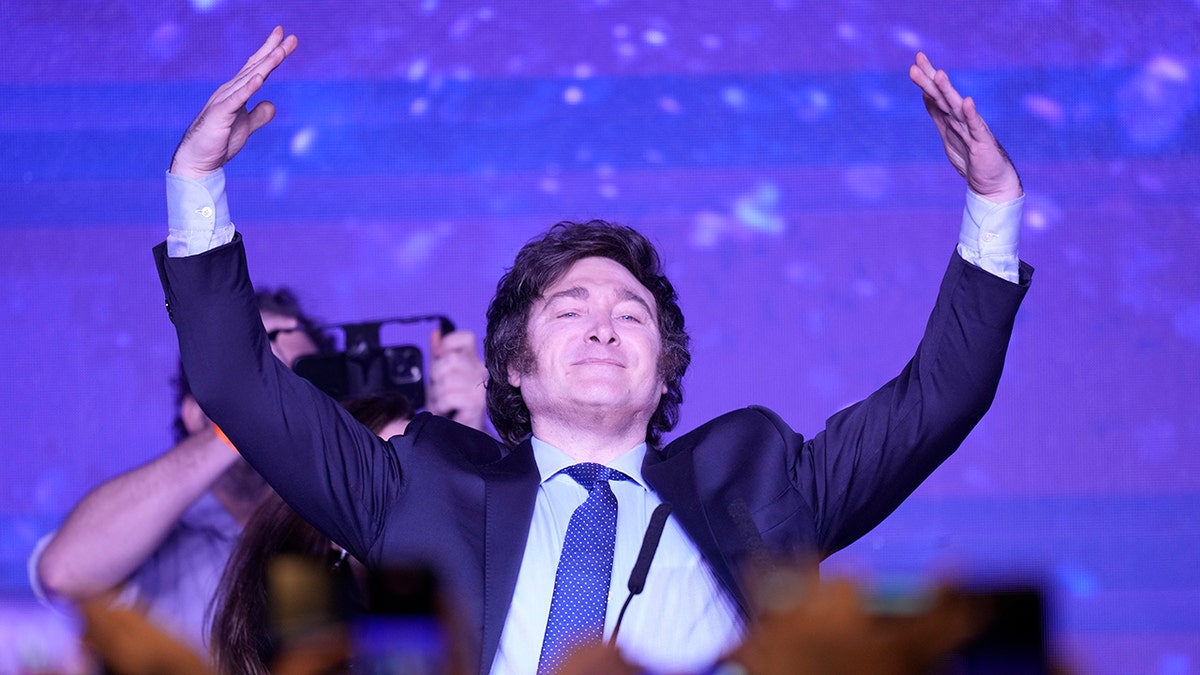 Despite concerns over Milei's temperament, his lack of experience in government, and his penchant for Trump-like outbursts, the nation's 45 million people have spoken clearly in favor of the latter option.
Milei has been a true showman on the campaign trail, famously portraying himself as a lion who will courageously stand up to the nation's "useless and parasitic" political class, while using a chainsaw as a frequent prop to express his disdain for what he alleges to be excessive government spending.
CLICK HERE TO GET THE FOX NEWS APP
He proved adept at sparking interest in Argentina's young people, who widely backed him, as well as using social media and interviews to drive the narrative. Massa relied more on traditional print media.
With war unfolding in Israel, Milei also proved popular with the nation's large Jewish community, the largest in Latin America, and appeared at several campaign events waving the Israeli flag. He has pledged that under his tenure, Argentina's two key allies will be the United States and Israel.
Milei also benefited from the quick and enthusiastic backing of Bullrich, as well as former center-right President Mauricio Macri, who both have long butted heads with the Peronist political class as well.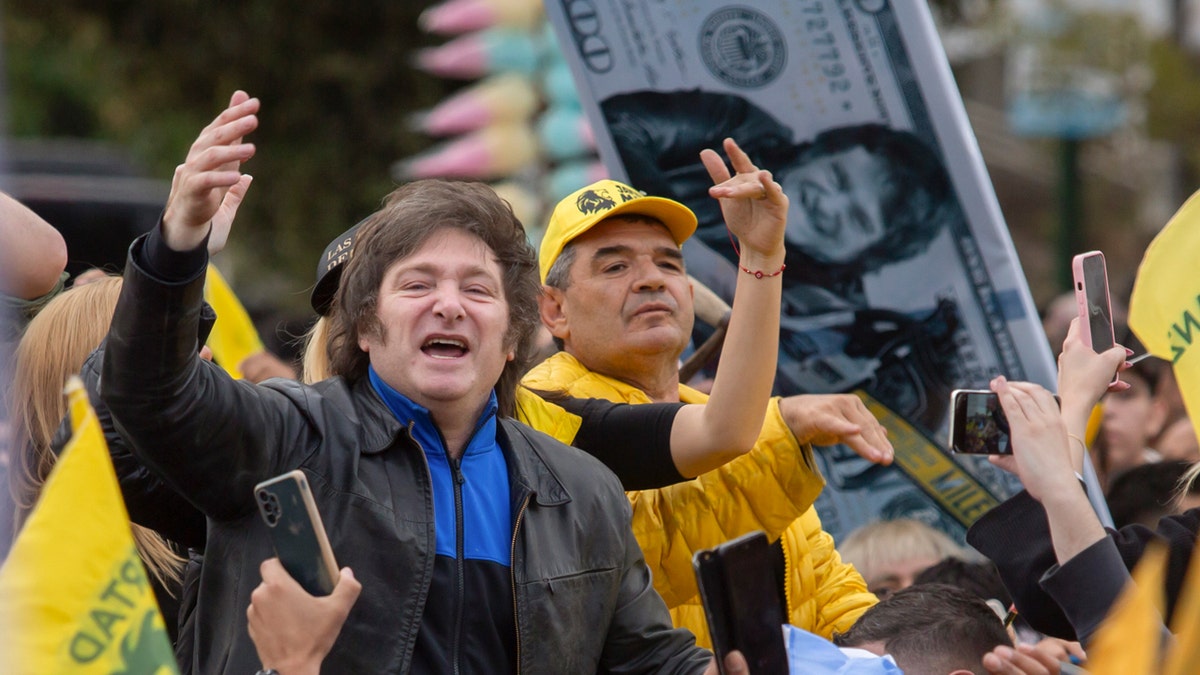 The road ahead for Milei and allies will not be easy. The Liberty Advances Party has only a small block in each house of Congress, while the Peronist party has the largest group in each chamber. Thus, Milei will have to work with the Peronists and the center-right Macri/Bullrich contingent in order to move policy objectives forward.
He will certainly not be dollarizing the economy or ending the Argentine Central Bank overnight, but as he works to present a vision of "liberal libertarianism," as he likes to describe it, to the Argentine people and the world, he will avail himself of two things: a keen sense of humor, and a sharp political mind.
Milei, who seems to live for a good fight, will now have the fight of his life on his hands.
Denial of responsibility! Today Breeze.in is an automatic aggregator around the global media. All the content are available free on Internet. We have just arranged it in one platform for educational purpose only. In each content, the hyperlink to the primary source is specified. All trademarks belong to their rightful owners, all materials to their authors. If you are the owner of the content and do not want us to publish your materials on our website, please contact us by email – admin@todaybreeze.com. The content will be deleted within 24 hours.